How Insulated Tumblers Work: Explained
HOW TUMBLERS WORK TO KEEP COFFEE HOT AND ICE WATER COLD 
It's been said that a good magician never shares the secrets to their magic tricks, and although insulated tumblers may seem to work like magic, it's no trick. Greens Steel insulated tumblers retain the temperature of hot drinks for six hours and cold drinks for 12 hours not by pulling rabbits out of a hat, but with science - and pretty simple science at that.
This quick guide explains all you need to know about the different types of insulated cups, their structure, what double wall vacuum insulation means, and of course, how insulated cups, water bottles, and tumblers work.

Now pick a card, any card... just kidding.

Topics Covered in This Guide
Featured: Beast Tumbler
01
STRUCTURE OF DOUBLE WALL VACUUM INSULATED TUMBLERS
There are four different ways tumblers, water bottles, and cups can be insulated; air insulation, foam insulation, vacuum insulation, and copper insulation.
When it comes to stainless steel drinkware, double wall vacuum insulation is the best option. 
If you were to saw a stainless steel double wall vacuum insulated tumbler down the middle from top to bottom, you would see two layers of steel connected at the top separated by a empty space.
To understand the structure better, let's break down what "double wall" and "vacuum insulation" means.
WHAT DOES DOUBLE WALL INSULATED MEAN?
Double wall insulation is exactly what it sounds like; a container with two walls separating the contents of the tumbler and your hand. Just using double walls works well for cold drinks, but it does wear out after a while.
Double wall insulation by itself is also not ideal for hot drinks as the heat transfers to the outside of the tumbler, potentially burning your hand - the magic happens when the double walls are combined with a third vacuum insulated layer.

WHAT DOES VACUUM INSULATION MEAN?
Vacuum insulation is a layer of empty space between two walls of material. This space between the double walls is highly evacuated to remove all of the air, which in turn retains the temperature of the drink and prevents the outer walls from heating up or sweating.
As I said in the beginning, simple science!
Featured: Beast Tumbler
02
HEAT TRANSFER EXPLAINED
Now before we move on to how insulated tumblers work, let's quickly review the three ways that heat transfers - conduction, convection, and radiation.
HEAT CONDUCTION
Heat is transferred through conduction when two objects or liquids are touching. The heat from the object of higher temperature is transferred to the object of lower temperature. When you sip hot coffee, the heat from the coffee is transferred into your body through conduction.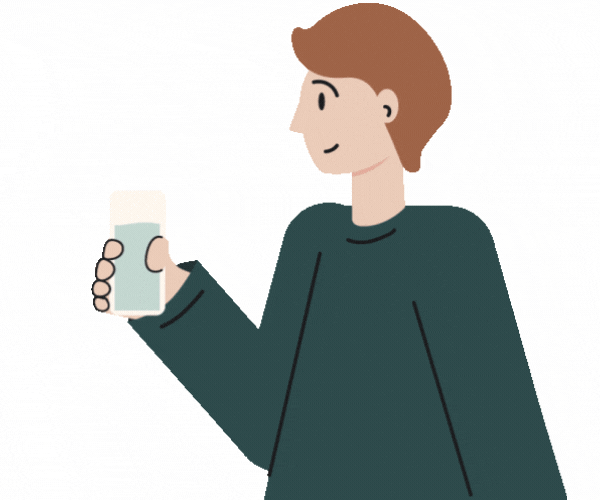 HEAT CONVECTION
Convection occurs when fluids (liquids or gases) are heated or cooled from being exposed to an external source and move from one location to another. Colder fluids replace the space that the heated fluids left, which also heat up, and the cycle continues. An everyday example of convection is boiling water in a pot or kettle.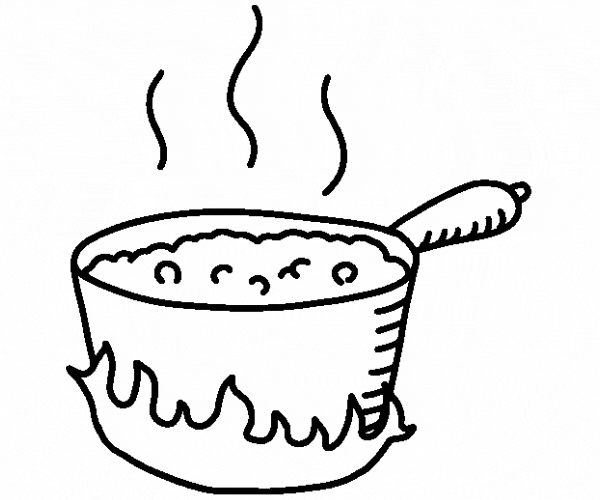 HEAT RADIATION
Radiation heat transfer happens when a surface emits heat waves, which are in turn transmitted, absorbed, or reflected by a colder object, surface, or liquid. You experience heat radiation everyday when heat radiating from the sun touches your skin.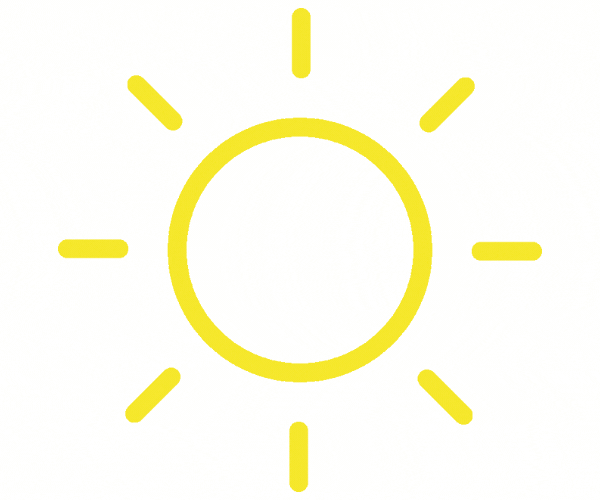 Featured: Reusable Coffee Mug
03
HOW INSULATED TUMBLERS WORK
Now that we understand the structure of insulated tumblers and how heat is transferred, it's time to put all the pieces together to answer, "How do insulated tumblers work?"
HOW INSULATED TUMBLERS KEEP DRINKS HOT
After a tumbler is filled up with a hot drink and the lid is sealed tightly, all three methods of heat transfer to and from the drink are eliminated.
The loss of heat through conduction is eliminated via the double walled structure separated by the vacuum layer seeing as no external object can touch the liquid or the layer of wall touching the hot drink.
Heat convection is also prevented by the double wall vacuum layer because no external currents can come into contact with the hot liquids from the sides. The airtight lid also prevents convection from cooler currents coming in from the top of the tumbler.

Greens' Tips: If colder currents were to come in, it would cool the top layer of liquid, which would then be replaced by the hotter layer beneath it. This process would repeat until the contents lose all of its heat.
HOW INSULATED TUMBLERS KEEP DRINKS COLD
When a cold drink is added to a double walled vacuum insulated stainless steel tumbler, the same process happens in reverse; instead of preventing heat transferred from hot liquids, it prevents external heat being transferred into cold liquids.
External heat transferred via conduction is prevented by the double wall vacuum insulation seeing as no external object can transfer heat into the cold drink. Transfer of external heat via convection is prevented by the lid and double walled vacuum insulation because no external heated currents can transfer energy into the cold drinks.
Finally, external heat transfer through radiation is eliminated from the lid and stainless steel exterior reflecting external heat radiation away from the cold contents.

04
WHAT IS THE BEST INSULATED TUMBLER?
With over 60,000 reviews on the website and Amazon pages, the Greens Steel BEAST Tumbler is without a doubt the best stainless steel tumbler. Made from dishwasher safe 18/8 food grade stainless steel, this unbeatable tumbler features double wall vacuum insulation with copper lining and comes with a lifetime warranty, easy clean Tritan BPA free splash proof lid, two reusable stainless steel straws, and a easy to use brush cleaner all packaged in an eco-friendly gift box.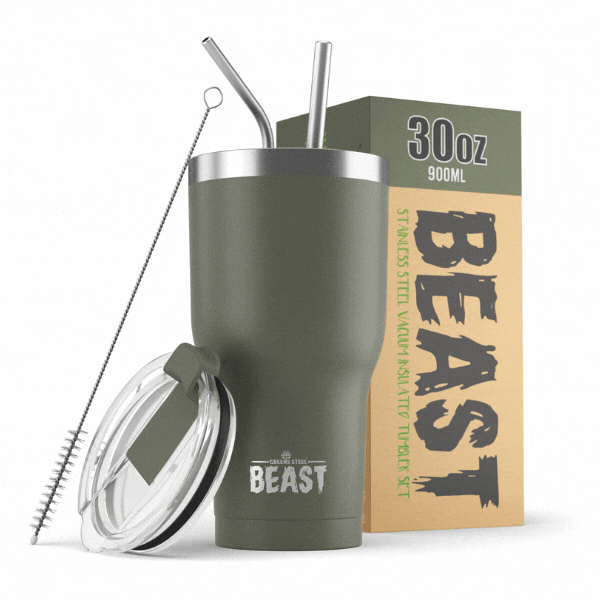 BEAST TUMBLER
with Straws and Lid
★★★★★ (1,100+)
• Keeps your hot coffee steaming and cold drinks ice cold
• Available in 20oz, 30oz, 40oz and a variety of color options

SHOP NOW
DO INSULATED TUMBLERS WEAR OUT?
Yes, double walled tumblers without vacuum insulation do wear out depending on various factors, but mostly how frequently it's used. However, double walled tumblers with vacuum insulation do not wear out.
HOW DOES VACUUM INSULATION WORK?
Heat can only transfer from molecule to molecule if they are in close proximity; seeing as a vacuum by its very nature doesn't have any air molecules, heat has no method of being transferred in or out of the container. Therefore, heat from hot drinks is reflected back into itself, keeping it hot. For cold drinks, heat outside of the container can not be transferred into the container, keeping it cold.
WHY SHOULD YOU BUY A STAINLESS STEEL INSULATED CUP?
Quality stainless steel insulated cups are either splash or leak proof, reducing the risk of stains and spills. They're also eco-friendly seeing as you no longer have to use single use plastics or cups, last a lifetime, keeps drinks at the preferred temperature for hours on end, and are indestructible.
HOW DOES AN INSULATED CUP KEEP COFFEE HOT?
Insulated cups keep coffee hot by preventing heat being transferred out of the coffee and reflecting heat from the coffee back into itself, eliminating all three pathways of heat transfer. Double wall vacuum insulation with an airtight lid prevents heat loss from conduction and convection while the stainless steel interior prevents heat loss from radiation.
I love science; it can be understood by anyone and replicated endlessly, where magic tricks are complicated illusions that lose their glamour once the secret is revealed. Somebody call Copperfield and tell him the BEAST is taking up his Vegas residency.
All the best,
Jenn | Greens Steel
Reusable COFFEE MUG
With lid and handle
• Keeps your hot coffee steaming and cold drinks ice cold
• Available in 20oz, 30oz, 40oz and a variety of color options

SHOP NOW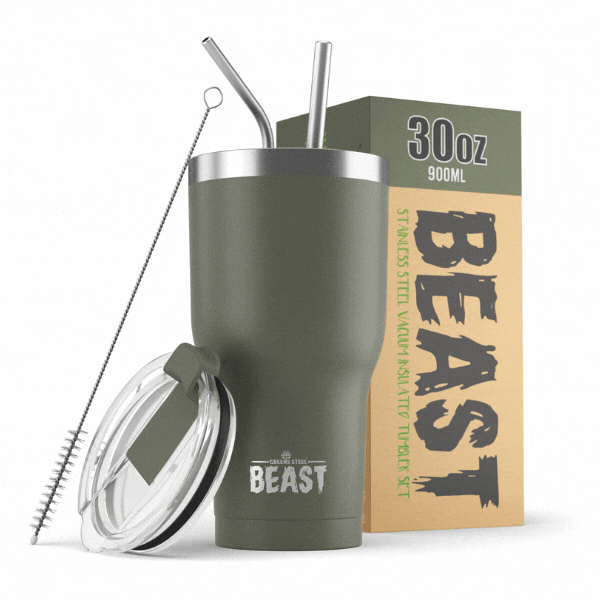 BEAST TUMBLER
Double Insulated Coffee Tumbler with Straws and Lid
★★★★★ (1,100+)
• Keeps your hot coffee steaming and cold drinks ice cold
• Available in 20oz, 30oz, 40oz and a variety of color options

SHOP NOW
---